Regia di Jennifer Peedom.
Un film con Willem Dafoe.
Titolo originale: Mountain.
Genere Documentario - Australia, 2017

Lingua: Inglese
Sottotitoli: Italiano

.:: TRAMA ::.

La trionfante e, al tempo stesso, tormentata storia del fascino senza tempo che lega gli uomini alle montagne.

The triumphant and, at the same time, tormented history of the timeless charm that binds men to the mountains.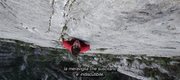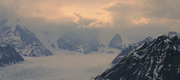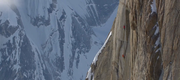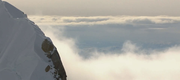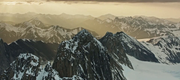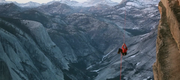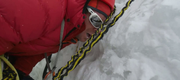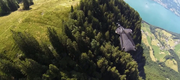 .:: AVINAPTIC ::.

[spoiler]

[ Info sul file ]

Nome: Mountain.2017.ENG.HardsubIta.BRRip.XviD-[WEB].avi
Data: Thu, 11 Oct 2018 01:24:18 +0200
Dimensione: 1,997,457,742 bytes (1904.924147 MiB)

[ Magic ]

Tipo file: RIFF (little-endian) data, AVI, 1920 x 848, 23.98 fps, video: XviD, audio: MPEG-1 Layer 3 (stereo, 48000 Hz)

[ Info generiche ]

Durata: 01:13:33 (4413.204872 s)
Contenitore: AVI OpenDML indexes multi-chunks
L'AVI ha un indice?: Sì
Totale tracce: 2
Traccia n. 0: video
Traccia n. 1: audio
ISFT: Lavf54.29.104

[ Dati rilevanti ]

Risoluzione: 1920 x 848
Larghezza: multipla di 32
Altezza: multipla di 16
DRF medio: 8
Deviazione standard: 0
Media pesata dev. std.: 0

[ Traccia video ]

FourCC: xvid/xvid
Risoluzione: 1920 x 848
Frame aspect ratio: 120:53 = 2.264151
Pixel aspect ratio: 1:1 = 1
Display aspect ratio: 120:53 = 2.264151
Vprp aspect ratio: 120:53 = 2.264151
Framerate: 23.976 fps
Totale frames: 105,811
Frames RIFF AVI: 60,818
Dimensione stream: 1,919,483,044 bytes (1830.56168 MiB)
Bitrate: 3479.526738 kbps
Qf: 0.089135
Key frames: 9,345 (0; 13; 25; 37; 49; ... 105806)
Null frames: 1 (1)
Min key int: 1
Max key int: 13
Avg key int: 11.322739
Ritardo: 0 ms

[ Traccia audio ]

Audio tag: 0x55 (MP3)
Canali: 2
Bitrate: 0 kbps VBR
Chunks: 105,691
Dimensione stream: 40,585,344 bytes (38.7052 MiB)
Tipo di bitstream (bs): MPEG-1 Layer III
Frames (bs): 183,884
Durata: 01:13:33 (4413.216 s)
Chunk-aligned (bs): Sì
Bitrate (bs): 128 kbps CBR
Freq. campionamento (bs): 48000 Hz
Modo (bs): joint stereo
Padding (bs): No
Emphasis (bs): none
Preload: 48 ms
Max A/V diff: 54 ms
Ritardo: 0 ms

[ Bitstream video ]

Tipo di bitstream: MPEG-4 Part 2
User data: Lavc54.59.100
Packed bitstream: No
QPel: No
GMC: No
Interlacciamento: No
Aspect ratio: Square pixels
Quant type: H.263
Totale frames: 105,811
Drop/delay frames: 1
Frames corrotti: 0

I-VOPs: 9345 ( 8.832 %) ##
P-VOPs: 96465 ( 91.167 %) ##################
B-VOPs: 0 ( 0.000 %)
S-VOPs: 0 ( 0.000 %)
N-VOPs: 0 ( 0.000 %)

[ Analisi DRF ]

DRF nedio: 8
deviazione standard: 0
max DRF: 8

DRF<8: 0 ( 0.000 %)
DRF=8: 105810 (100.000 %) ####################
DRF>8: 0 ( 0.000 %)

I-VOPs DRF medio: 8
I-VOPs deviazione std.: 0
I-VOPs max DRF: 8

P-VOPs DRF medio: 8
P-VOPs deviazione std.: 0
P-VOPs max DRF: 8

[ Conformità al profilo ]

Profilo selezionato: MTK PAL 6000
Risoluzione: 1920 x 848 > 720 x 576
Framerate: 23.976 <> 25
Buffer underflow: 00:05:29 (frame 7897)
Buffer underflow: 00:05:31 (frame 7945)
Buffer underflow: 00:33:49 (frame 48656)
Buffer underflow: 00:33:51 (frame 48692)
Buffer underflow: 00:33:52 (frame 48728)
Buffer underflow: 00:33:54 (frame 48764)
Buffer underflow: 00:33:55 (frame 48800)
Buffer underflow: 00:33:58 (frame 48860)
Buffer underflow: 00:34:08 (frame 49100)
Buffer underflow: 00:34:46 (frame 50021)
Buffer underflow: 00:35:41 (frame 51326)
Buffer underflow: 00:35:41 (frame 51342)
Buffer underflow: 00:35:42 (frame 51355)
Buffer underflow: 00:35:42 (frame 51366)
Buffer underflow: 00:35:43 (frame 51379)
Buffer underflow: 00:35:43 (frame 51390)
Buffer underflow: 00:35:44 (frame 51403)
Buffer underflow: 00:35:44 (frame 51416)
Buffer underflow: 00:35:45 (frame 51429)
Buffer underflow: 00:35:46 (frame 51444)
Errore: Troppe violazioni

Rapporto creato da AVInaptic (18-12-2011) in data 11-10-2018 01:32:00

[/spoiler]